Let's compare the two leading processors –
As Apple launched its new M1 equipped MacBooks in 2020 and the M1 iMac in 2021, there is a debate for the more powerful processor in the two leaders, and in this article, we will compare the two processors. 
                                               The Apple M1 chip

Apple came out with its new silicon M1 chips in the new range of MacBooks in 2020. These MacBooks are equipped with the new M1 chip created by Apple as opposed to the previous generations of MacBooks which were based on the Intel Core ® processors. The M1 chip is created by Apple and this way Apple does not need to use processors from other companies, which saves money and allows Apple to create something designed only for its own products. 
                                   The M1 chip's power
and specs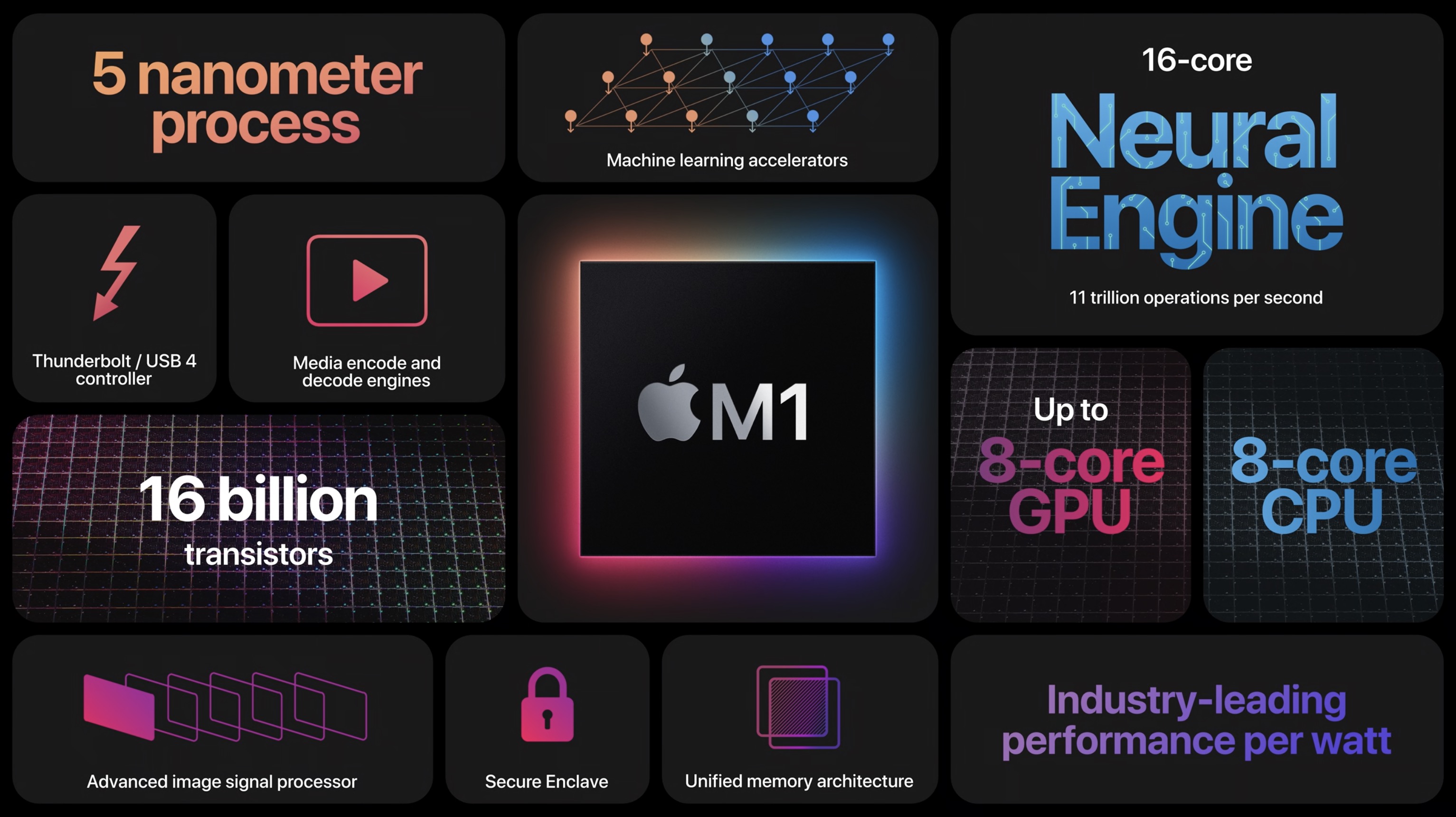 Apple's M1 chip fuses CPU,GPU, RAM, and all the security features on one single chipset, not having separate components. This allows a boost of speed for basic actions such as web surfing, etc. This gives the M1 chip an edge over its competitors in overall speed. The M1 chip is very different from its counterparts. It outperforms the previous models with intel core processors as the M1 chip is designed specially for Apple devices. 
                                           Unified memory
Apple M1 equipped devices have unified memory. this is by fusing CPU,GPU memory and RAM together. Unified memory reduces the data copied between different sections and boosts the speed. The GPU,CPU and RAM share a common memory. This reduces the overall amount of memory used and  also offers more battery life.
                            Where intel has the edge –
Developers need to optimize their software for the M1 chip. this makes M1 native apps run faster. BUT in plain speed, The intel Core i7-1185G7 CPU with 16GB ram is 30% faster as tested by Intel. The core i7 and i9 are faster than the M1 in raw speed but the M1 is faster with apps optimized for it.
                       The conclusion

Apple's M1 chip beats the intel core processors by a huge margin but the intel core processors are better at running microsoft apps. the M1 chip is faster at running apple and M1 native apps.